Liz Rose On Co-Writing Taylor Swift's First Hit 'Tim McGraw' | 10 Years Of Taylor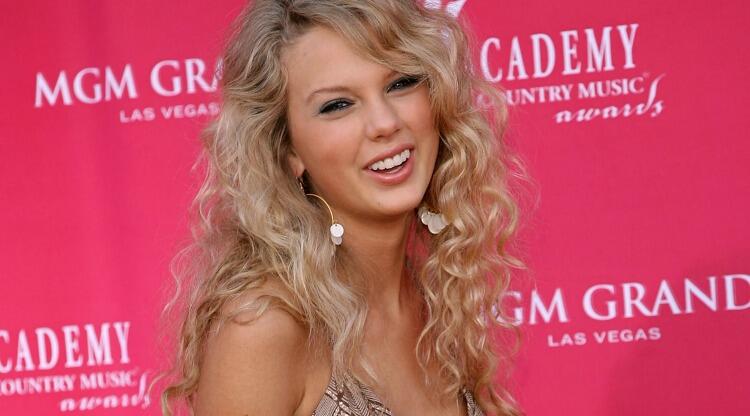 Believe it or not, Taylor Swift has been around for 10 years and the decade-long milestone all kicked off with one powerful name in country music royalty otherwise known as Tim McGraw.
Logging in at three minutes and 54 seconds, "Tim McGraw," the debut single from the now-pop superstar, was our very first taste of Taylor freakin' Swift and released on June 19, 2006. The mid-tempo ballad of sorts, which was produced by Nathan Chapman (Shania Twain, Lady Antebellum), finds the then-newbie singing about ending relations with college-bound boyfriend atop a gentle guitar backing. Little did we know the breakup song would be the first of many to come from the multi-talent.
In honor of the decade-long anniversary of the debut single from her self-titled album, iHeartRadio hopped on the phone with Liz Rose, the co-writer of the track (as well as much of the singer's earlier catalogue) for a walk down memory lane. Take a look below!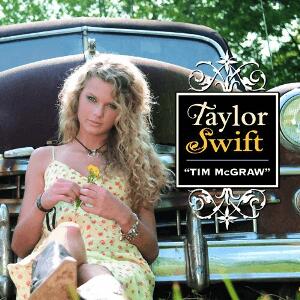 iHeartRadio: You had a big hand in co-writing the song that essentially jump-started it all, "Tim McGraw." How did you get involved in this project?
Liz: We met in a writer's round. I did a couple of songs and after I did 'em, she walked up and introduced herself and asked me if I would write with her. I was like, "Sure." [laughs] So we wrote. We [wrote] just a couple of times and then we got into this groove of writing every week. We just started writing, and I don't remember if it was Tuesdays or Wednesdays. I think it was Tuesdays. She would come over on Tuesdays about 4:00 after she got out of school and we would write for a couple hours. We did it every week for a long time.
iHeartRadio: You definitely had a big hand in that debut album. Do you specifically remember what the vibe was or what she was thinking when you guys were writing "Tim McGraw?" I heard that was inspired about her boyfriend, who was a senior at the time.
Liz: I don't specifically remember that. I just specifically remember that it was about a boy at school, which I loved and so I would be ready. She would come in with something that had gone on that day and I specifically remember [that] this came out in interviews, but it was so true. She said, "Listen, I was sitting in math class today and I started this song. Tell me what you think. I want to write a song called "When You Think Tim McGraw, Think Of Me." I was like, "Ah, okay. We're really gonna write a song with Tim McGraw's name in it?" But I was like, "Okay." [laughs] That's the thing about Taylor. I just believed in her and I had so much fun writing with her and she was so confident that I don't even think that she had a deal at that time. I think she was between her deals and the thought that went through my mind was, "Okay. You don't have a deal but we're gonna write a song called "When You Think Tim McGraw.' Nobody's gonna cut this, but I don't care."
It's the funnest thing I do all week and she's so good and I know she's gonna do something and so I don't care. Taylor always had a plan. She just wanted to work and she wanted to write songs and she wanted to get her thoughts out and I just helped her do it and I'm so happy I did. [laughs] It was so much fun, so I just didn't mess with her. I didn't try and fix things and say, "Ooh, we can't say that." I just kinda went, "Okay, well you are really confident about it and it's your song. You're the artist. Let's just write your song."
iHeartRadio: I think it's always more telling when you believe in the person or you believe in the music, you know? Nothing else really matters.
Liz: You couldn't do anything but believe in her because she believed in herself and her songs, you know? It was about writing songs. It always started with writing songs.
iHeartRadio: When she first approached you with certain ideas, did you ever have to sort through good songwriting [or maybe bad] topics?
Liz: No
iHeartRadio: How do you navigate a teenage girl's mentality? She's come a long way in terms of what she writes about and how she writes.
Liz: No, I know. We wrote her thoughts and the way she thought 'em. I might have moved lines around or inserted a line, but she would just start playing and mumbling and telling me the story and I would start writing it down and we'd move things around or say, "Hey, what if we said this?" She was always very …. She knew. She always came in with what she wanted to say at the moment. We never sat around and discussed titles or if we did, it was me having a title and she'd go, "That's a good title, you should write that with somebody else." She was writing her stories and her songs.
iHeartRadio: That's really respectable that she came in with a game plan, especially for being so young and so focused.
Liz: I mean, it was creator-focused. She would have an emotion and she would say, "This is my emotion and I want to write a song about it," which is how songs should be written, you know? [laughs] And I believe she still does that.
iHeartRadio: You've said previously that you've played an editor of sorts in her process and helped navigate but in no way would you steer the ship one way or another. How early did you learn that's the role that was right for you? Was that right off the bat?
Liz: The first song we ever wrote. [laughs]
iHeartRadio: Yeah?
Liz: I mean, I'm not kidding. The first song we ever wrote.
iHeartRadio: Taylor's career has progressed so much and she's obviously gone in a different direction musically. Do you think that takes a toll on how she is as a songwriter? The fact that …
Liz: No
iHeartRadio: No? Okay.
Liz: No. She's grown. She's grown as a songwriter, absolutely but if you go back and if you listen to this record, lyrically she's still brilliant. She didn't skimp on the lyrics or get lazy on the visuals. They're all there. It's just, it's hookier and there's melodies in it. They're pop. But she's still got that visual that makes Taylor Swift so great. I mean, she still does that. There's pictures everywhere.
iHeartRadio: Like you mentioned, throwing a heavyweight's name in that title is a lot. Did you ever hear what Tim thought after it was release? Or before hearing it, did you ever run into him or get word on what he thought about having ...
Liz: No, he likes the song. He was flattered. He thought it was cool.
iHeartRadio: Then there's that one performance when she came up to him …
Liz: The CMAs, remember?
iHeartRadio: She came up to him and said, "Hi, my name's Taylor."
Liz: It was brilliant. But that record is still timeless and I said that back then. I said for her generation, that will be their Wilson Phillips record.