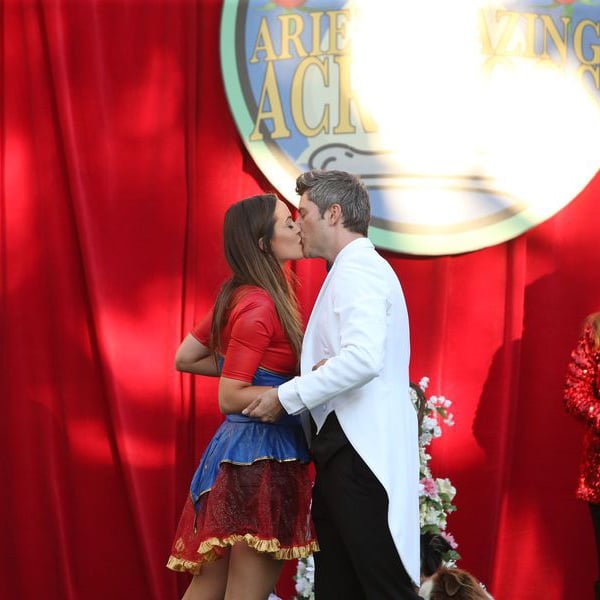 If you make it far enough on The Bachelor or The Bachelorette, you're bound to get a reputation or a nickname that will stick with you for a while. In Arie Luyendyk Jr.'s case, it's "the Kissing Bandit."
Rewind to 2012 when we first met Luyendyk Jr. as he was competing for Emily Maynard's heart on season eight of The Bachelorette. He made it far in the season as the runner-up, so he had a lot of time to steal some smooches - and he totally took advantage of it! It seemed like every other minute the race car driver was locking lips with Maynard. And that's where the Kissing Bandit title all started!
Personally, our favorite Arie kiss of all time is his moment of passion with Maynard in an alleyway. Enough said.
Even former Bachelorette Ali Fedotowsky took notice, telling Elite Daily, "I remember watching him kiss Emily Maynard on her season and being like, 'Oh my god, that's, like, the hottest kiss I've ever seen!'"
But apparently, Luyendyk Jr. would be totally fine with obtaining another nickname. "He wants to get away from being seen as just a dude who wants to make out," Sean Lowe, fellow Bachelor alum, has said. Despite that, Luyendyk Jr. was cool about opening up about his top kissing tips (#blessed).
It doesn't look like that reputation is going anywhere - for now, anyway; Luyendyk Jr. has proved his kissing bandit ways from the very first Bachelor episode! The cameras see all - and that includes those not-so-private makeout sessions on group dates.