Disney's Adorable New Star Wars STAR - The Porg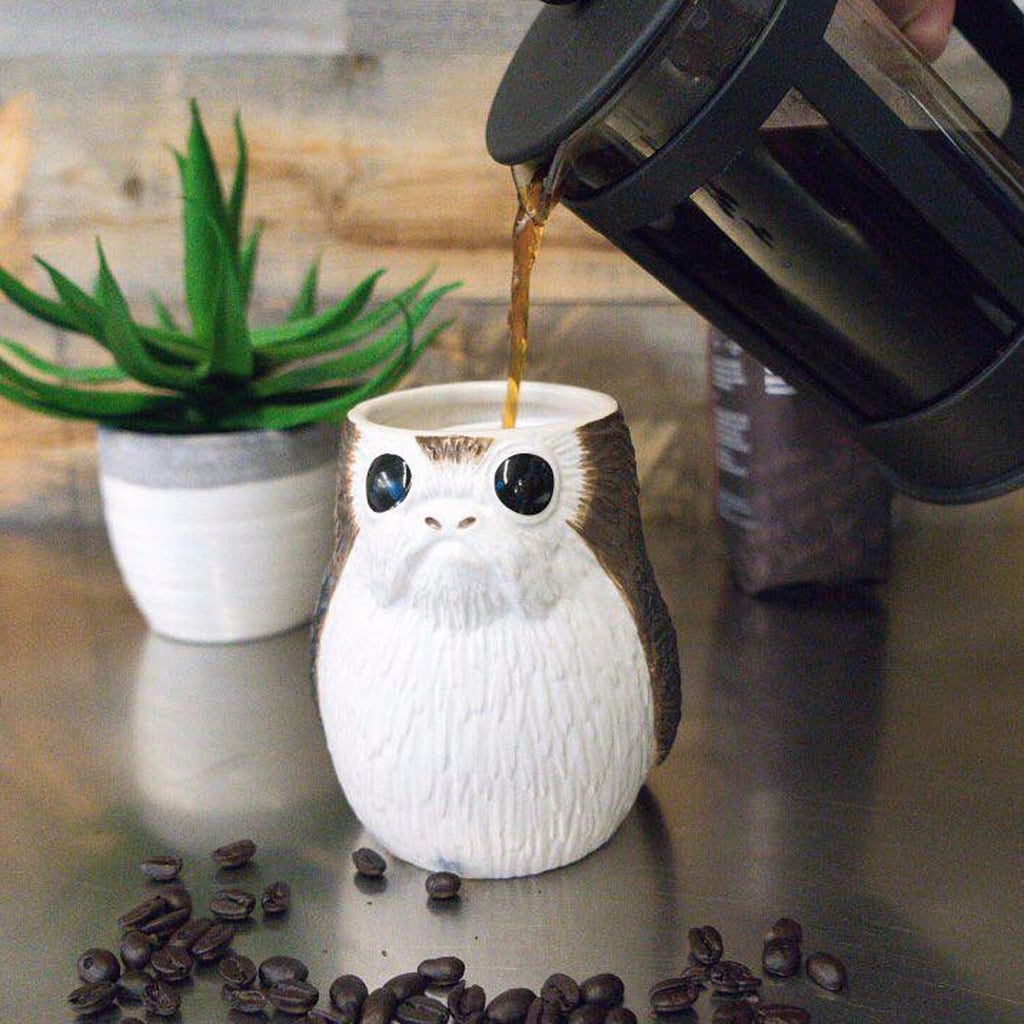 Without having actually seen Star Wars: The Last Jedi, we already know we're going to fall in love with the newest creature to join the franchise: the Porg. Though the adorable puffin-like animal is only shown in the trailer for all of three seconds, it quickly transfixed all those who saw it.
Disney did not hesitate in giving Porgs the full BB-8 treatment with a whole lot of merchandise. Online, Disney already has Porg plush toys, bobblehead figures, and even iPhone cases. Sure, that might seem a little premature, but oh my god, who cares? Just give me all of the Porg things! Among all of that merchandise, however, our favorite has to be the Porg mug. It's simply perfect, and there's no better way to drink your morning coffee than with those big eyes staring back at you.