Actor Robin Williams Suffered From Dementia Leading Up to His Death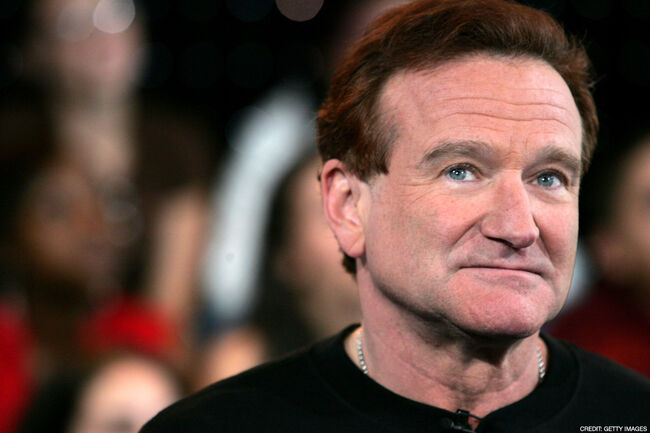 Legendary comedian and actor Robin Williams passed away in 2014 at the age of 63 suffered from dementia leading up to his death
He was having trouble memorizing and remembering his lines while filming Night of the Museum: Secret of the Tomb, according to a new biography Robin by Dave Itzkoff.
Makeup artist, Cheri Minns, recalled a time when Robin would sob in her arms at the end of each day. She mentioned to his people that she was only a makeup artist and didn't have the ability to help him. Cheri suggested to Robin that maybe he could go back to doing stand-up comedy to help, but he often refused. He replied, "I can't, Cheri. I don't know how anymore. I don't know how to be funny."
Robin Williams was suffering from a brain disease called Lewy Body Dementia. It affects a person's thinking, memory, and body movement. Lewy Body Dementia is the 2nd most common type of dementia, following Alzheimer's.
Robin's wife, Susan Williams, mentioned in the biography that he often showed signs of anxiety, delusions, which heightened in the months leading up to his death.
Photo: NEW YORK - APRIL 27: Actor Robin Williams appears onstage during MTV's Total Request Live at the MTV Times Square Studios on April 27, 2006 in New York City. It was announced on August 9, 2006 that Williams is seeking treatment for alcoholism after being sober for 20 years. (Photo by Peter Kramer/Getty Images)